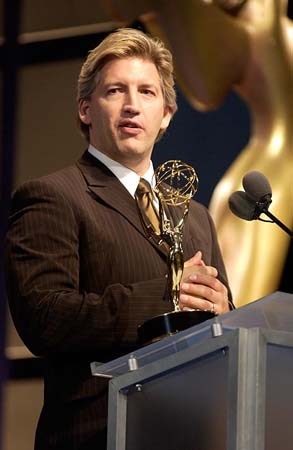 Michael is an Emmy® award-winning filmmaker and network storytelling consultant in both the fiction and nonfiction genres. As a producer, writer and director, his films have earned him more than 80 international, national and regional awards. During the late 80's and early 90's, Michael garnered five titles as WCNPA Television Photojournalist of the Year. In 1992, he was one of the first journalists into war-torn Somalia prior to the UN-sanctioned "Operation Restore Hope." Since then, Michael has acted as a network storytelling consultant and helped launch the world's first weekly science program, Discovery Channel's "Daily Planet."
Michael is the only filmmaker in history to be granted access inside a classified U.S. Department of Defense weapons competition. Battle of the X-Planes earned Michael his first Emmy® for best long form news and current affairs documentary. He has produced, written and directed numerous primetime specials for National Geographic, Discovery Channel, History, PBS, ZDF Germany and Arte France.
Some of his network credits include the Gemini®-nominated Secrets of the Dinosaur Mummy, Hunt for the Mad Trapper, Hitler's Stealth Fighter and Lost Nuke. As the supervising producer of the landmark Discovery Channel series, Mars Rising, Michael negotiated access to NASA, Russian and European space agencies to tell the story of the people working on the first human mission to Mars.
Michael has been a judge for the Academy of Television Arts & Sciences Emmys® since 2010. In 2014, his feature-length theatrical documentary, Unclaimed, opened to international acclaim and was long-listed for an Oscar.® Michael also sits on the board of the Alberta Media Industries Association and is a member of the Canadian Media Producers Association, The Giant Screen Association and the Producers Guild of America.